Our Vision
To maximize, enrich, and strengthen the human animal bond of our community
through high quality and compassionate animal health care.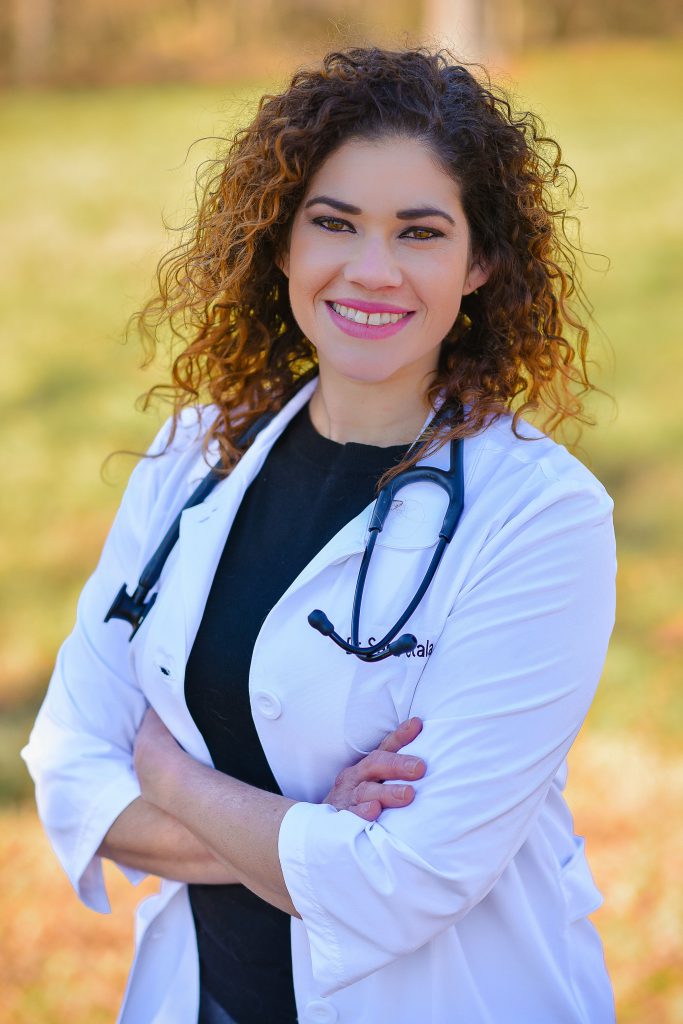 Dr. Sara Cátala, Veterinarian/Owner
Dr. Cátala, better known as Dr. C, was born and raised in the island of Puerto Rico and from a young age had a passion for animals. She wanted to combine her love of animals with her interest in medicine and decided to pursue a veterinarian career as the perfect profession for her. She completed a bachelor's degree in Animal Science from the University of Puerto Rico, Mayaguez Campus and then went on to complete her veterinary studies at Mississippi State University. After graduating vet school in 2012, Dr. C and her husband moved to Morrisville, NC where they have lived since.
After working for several years as an associate veterinarian in Durham and Cary, she decided to fulfill her dream of opening her own practice and with much excitement, Happy Tails Veterinary Hospital was founded and opened in March 2020.   
Dr. C is passionate about surgery, preventive care, and mentoring students interested in the veterinary field, amongst others, but most importantly, she strives to ensure that all clients and patients feel welcomed and have a happy, relaxed experience during each visit. Therefore, she strongly believes in the Fear Free Concept and is a Fear Free Certified Veterinarian. She also enjoys serving the Spanish speaking community as this is her first language.  
In her spare time, she loves to spend time with her family and friends and to travel whenever possible. Her favorite is to be with her husband Jomar, her children Penélope and Lorenzo, and her two dogs, Jack's Legacy and Rulo.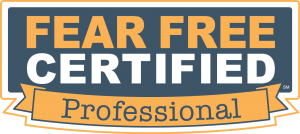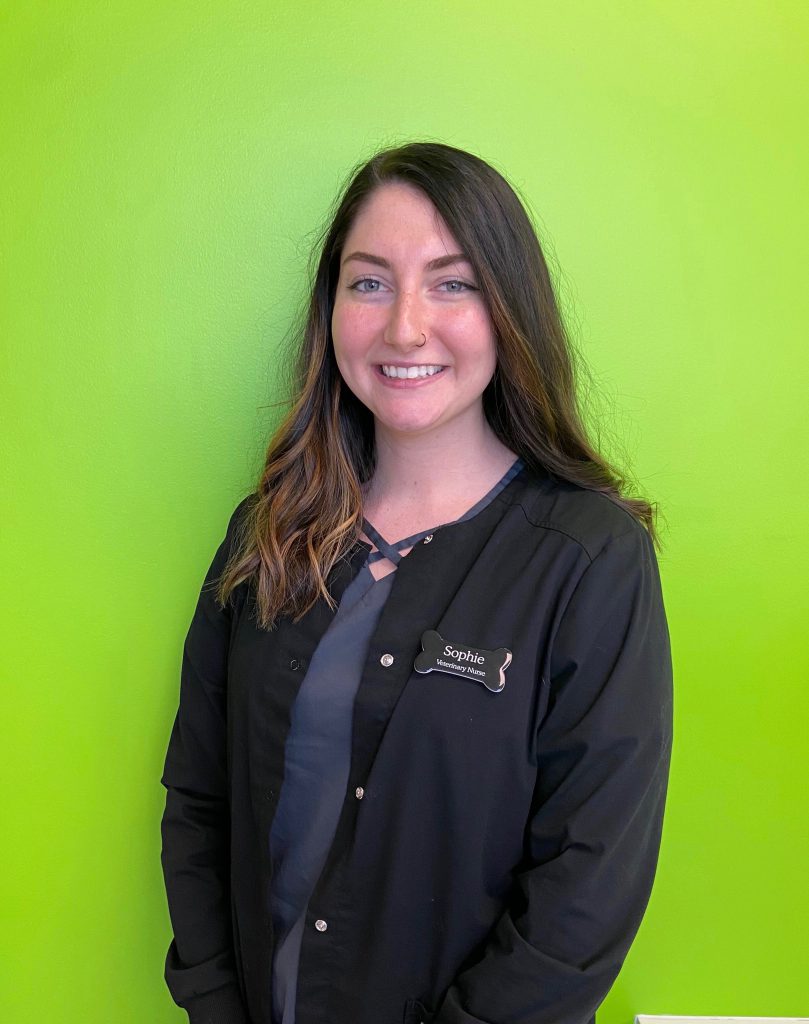 Sophie Valerio, Veterinary Nurse
After three years of working in child care, Sophie pursued her passion for animals after moving to North Carolina from Syracuse NY. Sophie started her career in animal care in 2017 as a veterinary assistant. 
Since then she has been dedicated to furthering her education and sharing her knowledge with fellow pet parents. Sophie is passionate about working with her team and dedicated veterinarian to provide a fear free visit at your local animal hospital. 
When Sophie is not providing the highest quality care for your animals, she enjoys spending time with her husband, friends and two cats Trent and Bubbles.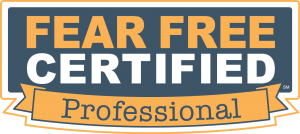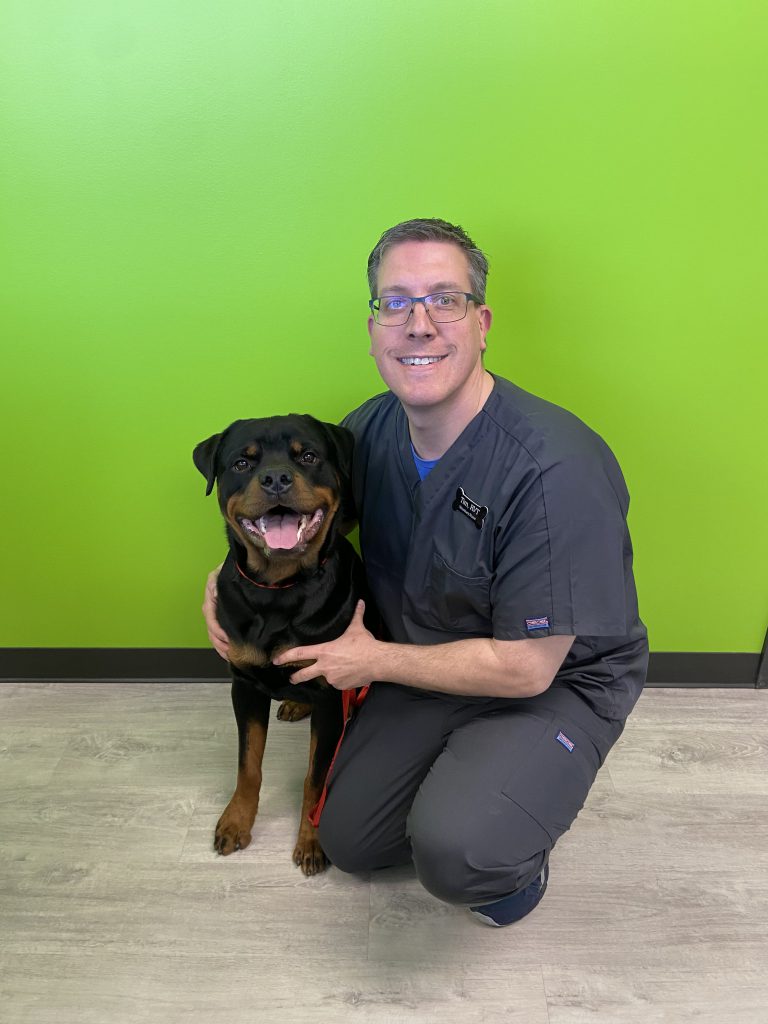 Tim Snarski, RVT, Veterinary Nurse
Tim attended King's College for General Science and Johnson College where he earned an Associate degree in Applied Science in Veterinary Technology.  He enjoys regularly attending continuing education to provide the most up to date care for your pet.  Tim brings a unique ability to treat every pet as his own and sets high medical standards with love and compassion. He has special interests in pain management, anesthesia and dentistry. He shares his life with his two Rottweilers, Jaxin and Oskar.  Jaxin is training in nosework and currently competes at the Elite level with the National Associstion of Canine Scent Work!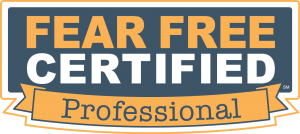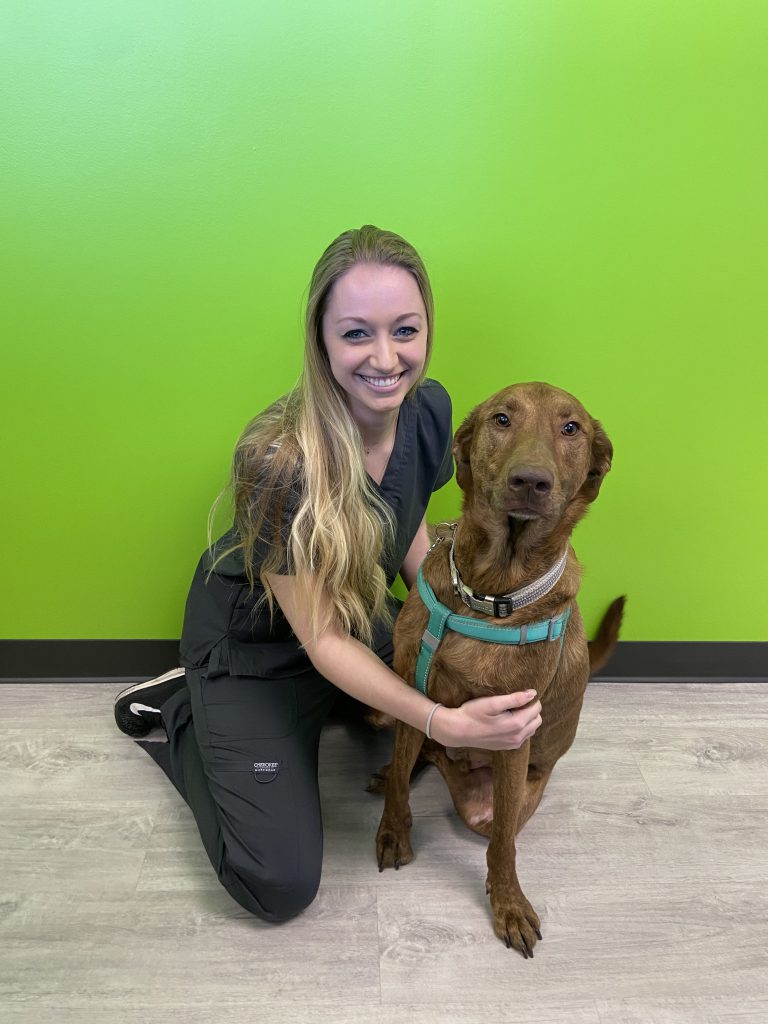 Hunter Bunting, Veterinary Nurse
Hunter is an NC State graduate in the class of 2020 with a bachelor's degree in zoology, and a minor in animal science. Hunter has been a veterinary assistant/veterinary technician since 2015 and I also have participated in research with the North Carolina Zoo in Asheboro, specifically working with the black bears. Hunter aspires to become a veterinarian, hopefully focusing on working either in zoological medicine or exotic medicine.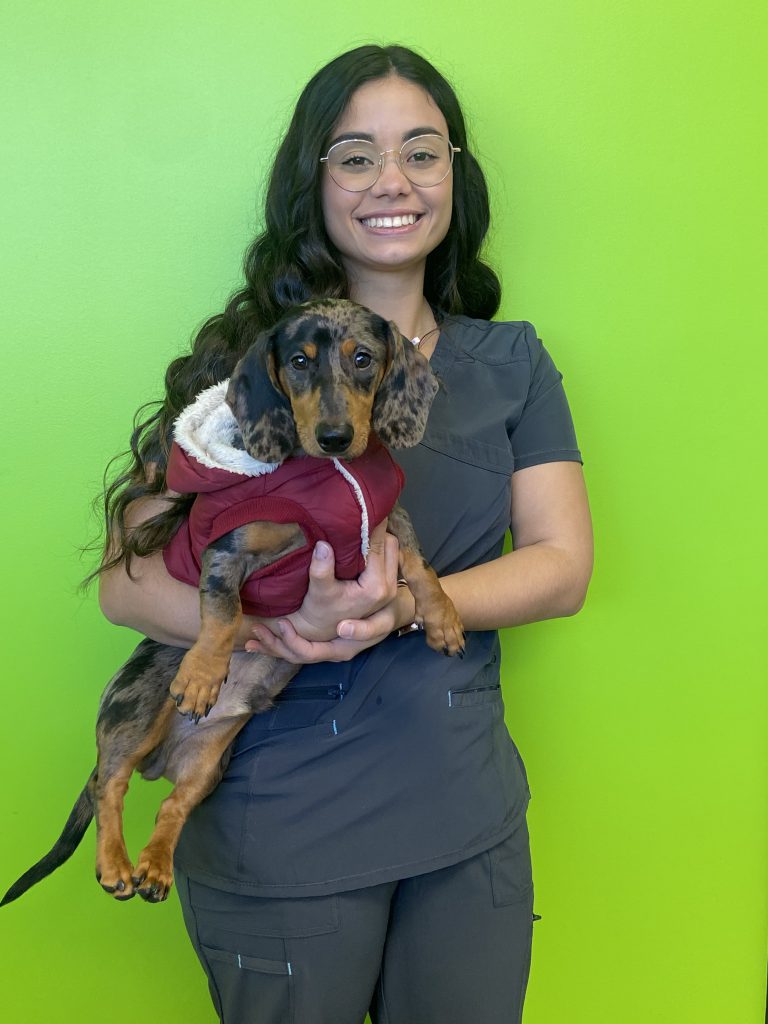 Fabiola (
Fabi
) was born and raised in Puerto Rico. She completed a bachelor's degree in Biology with a minor in Biotechnology from the University of Puerto Rico, Bayamon Campus. She performed research investigations in the island and will like to pursue more animal research in the near future.
Fabi
is passionate about animals and serving people. She's been working in the veterinary field since 2016 in Puerto Rico, and moved to Raleigh in 2019. Since joining Happy Tails,
Fabi
has learned the Fear Free approach to animal care and is dedicated to expanding her knowledge within this field. In her spare time,
Fabi
likes arts, going to the beach, and spending time with her family and friends as well as spoiling Milo, her 6 month old Dachshund.