Happy Tails Veterinary Hospital
Our goal is
happiness health peace of mind
Kind Compassionate Care That Your Pets Deserve!
Welcome to Happy Tails Veterinary Hospital
We are a hardworking, dedicated team of pet lovers and caregivers who want to provide all pets with kindhearted, exceptional health care throughout all life stages in a welcoming, fear free environment where all our patients become part our family while holding ourselves to high standards of medical knowledge, customer service, and teamwork. 
Book an appointment today!
What does Fear Free mean? 
Fear Free is a way of practicing veterinary medicine in the least stressful, frightening, and anxious way for our patients (and clients). As we recognize that stress can have a negative impact in human health, so it does on animals' health as well, which makes this concept very important when considering our pets overall wellbeing. In addition, we also want them to associate coming to see us as a positive experience as opposed to a negative one. Every time a pet has a negative experience while visiting the vet, whether is before, during, and/or after the appointment, he or she will remember this and will make the next visit even harder and more stressful. This is why Dr. Catala believes in Fear Free and became a certified Fear Free Veterinarian. The Happy Tails staff is currently under training as well to become Fear Free Certified Nurses and in the future, they hope to become a Fear Free Certified Hospital. Ask us about the Fear Free experience when you call to set up an appointment. We look forward to meeting you!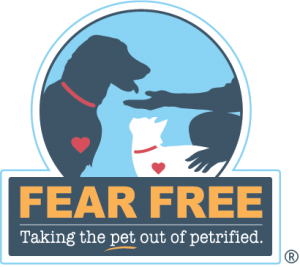 1460 Kelly Rd Suite 101, Apex, North Carolina 27502